Bethesda Revealed Dishonored Knife Of Dunwall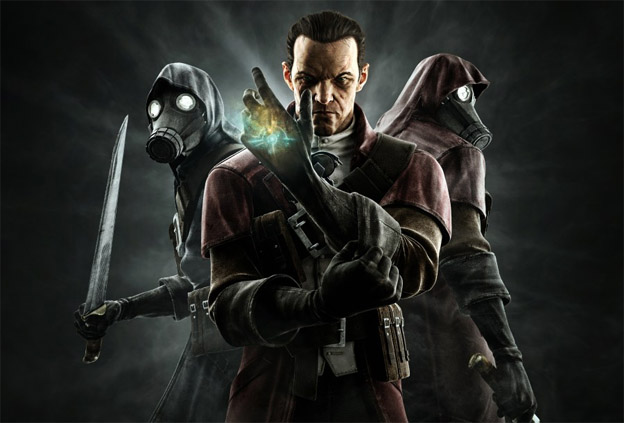 Last week, Bethesda announced two brand new story-based DLC packs for Dishonored. The packs focus on Duad, an antagonist in the original story.
The first DLC pack is called the Knife of Dunwall and is scheduled for release on April 16th for PC, PlayStation 3, and Xbox 360. The Knife of Dunwall will focus on Daud's backstory, revealing how he became the assassin he is today. Many details about the DLC are still being kept secret, however it was revealed that players will visit one new area, the Rothwild Slaughterhouse, as well as revisit several areas from the main game from Daud's perspective. The DLC is set to retail for 800 Microsoft Points, which means it will likely sell for ten dollars on other platforms.
The second story-based DLC will be titled the Brigmore Witches, and will conclude Daud's story, however no details about the expansion have not yet been revealed. Still, it is safe to assume that it too will retail for approximately ten dollars, and will likely come out a few months after the first pack hits.
We will bring you more updates on Dishonored's upcoming DLC as info becomes available.
Source: Eurogamer
03/20/2013 01:35PM