Hearthstone Heroes Of Warcraft Is A Collectable Card Game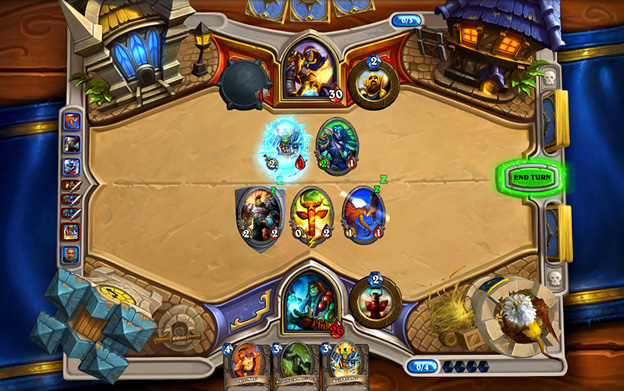 The folks at Blizzard are particularly good at keeping secrets. They've been working on a project called Titan for a while now, and very few details have managed to make their way onto the Internet, which is pretty unusual these days. But every time a new convention rolls around, we all cross our fingers for big news from Blizzard and we're almost always disappointed.
However, today they did reveal a new game that's relatively unexpected.
Hearthstone Heroes of Warcraft isn't an expansion for WoW, and it's not a sequel to Warcraft 3. It's a digital collectible card game. The project, which has been engineered by a new in-house crew called Team Five, is apart of Blizzard's push to create more experimental experiences, and expand gameplay outside of their mainstay titles.
The game features all of your favorite World of Warcraft classes (rogue, mage, etc), and allows players to purchase packs of cards for about a dollar, or earn more cards by playing that game.
Hearthstone will land on PCs, Macs and iPads sometime in 2013, but a beta is planned for this summer.
Source: Eurogamer
03/22/2013 11:30AM