The Elder Scrolls: Online Beta Won't Launch For A Long Time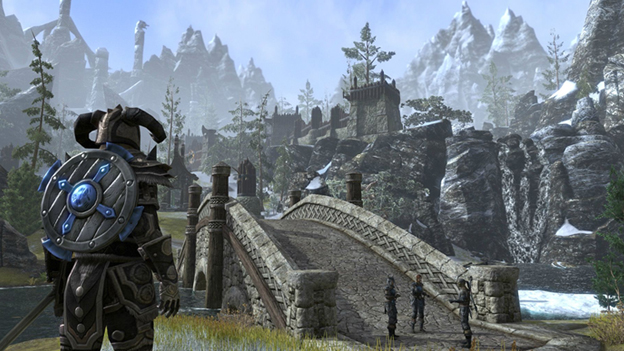 MMO fans have been anxious to get their greedy little hands on Elder Scrolls: Online since the title was announced last May. And even though we're about to cross the one-year anniversary of the title's announcement, it's probably safe to assume that ESO isn't going to be released anytime soon.
Cheat Code Central's Jake Valentine got a chance to sit down with Matt Firor, the president of ZeniMax Online, at PAX East this afternoon. Firor is probably most well known for his work on Dark Age of Camelot, but his company is currently heading up the development for Elder Scrolls: Online.
A few months ago, ZeniMax began allowing players to sign up for the title's upcoming beta, but when asked about the timing, Firor indicated that the beta would not be launched in the near future. "It's a big game," he said. "So we want to take our time."
The game is currently undergoing an internal beta test, and, according to Mr. Firor, has about 100 people involved. It sounds like they're being very careful about the title's development, and aren't interested in delivering an undercooked product.
We certainly can't blame them for that.
However, if you're anxious to the out the gameplay, PAX East attendees should be able to get behind the wheel for a few minutes, and check it out.
03/22/2013 04:35PM