PAX East Panel Hints At Mega Man's Future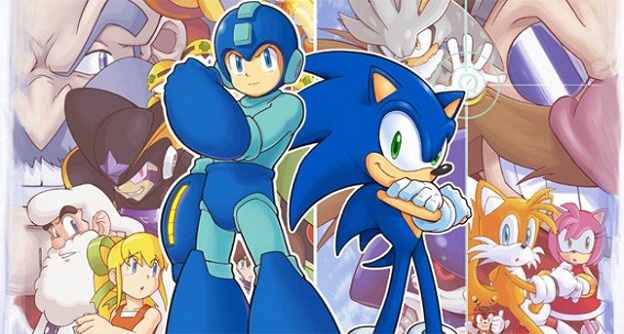 At their PAX East panel, Capcom was happy to discuss Mega Man, the oft-forgotten blue bomber, who's in the midst of a somewhat subdued 25th anniversary celebration. They announced the release dates for Mega Man 4, 5, 6 on the 3DS Virtual Console (April 25, a tentative May 16, and an undecided date in June respectively) and hinted at the possibility of more classic Mega Man making its way to the digital download space.
They also talked up the Mega Buster USB drive, which has become one of the fastest selling items on the Capcom Unity Store, leading into the reveal of a new collectible figure, to be released in limited numbers at San Diego Comic Con. This will be accompanied by a Capcom Store exclusive figurine of Mega Man and X together (X's anniversary is coming up as well). Additionally, English speakers can expect new series of Japanese art books to be localized for the second half of 2013, while classic Mega Man soundtracks will be made available for digital download. All that and the Blue Bomber is about to kick off a 12-part crossover comic with Sonic the Hedgehog, another blue character with a severely tested fan-base.
Most exciting for that fan-base, though, is something that Capcom could barely even comment on. They claim to be aware of what Mega Man fans really want and are "working behind the scenes" on something new. They would say no more, wanting to be sure that there's something to announce before spilling the beans, likely to avoid another Mega Man Legends 3 or Mega Man Universe-esque debacle. What if this "something new" ties into the Mega Man/Sonic comic crossover?
Source: Siliconera
03/25/2013 01:20PM