Battlefield 4 Officially Unveiled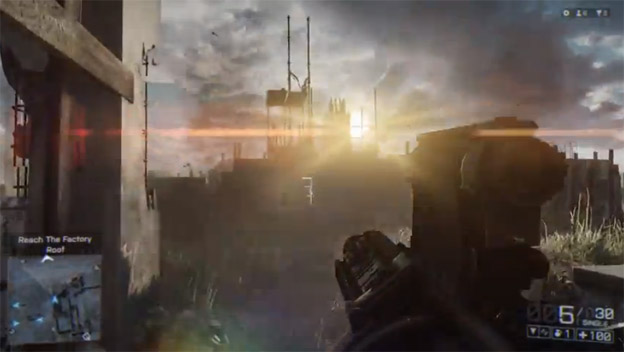 PAX East just ended and GDC has just begun, which means that we should see a lot of news in the coming days. Today's announcement comes from EA and, you guessed it, it's the official unveiling of Battlefield 4. The game is scheduled to come out sometime in the autumn but an official price has not been given.
A seventeen minute gameplay preview has been made available, which shows a small chunk of the single player campaign. BF4's gameplay footage is some of the prettiest we have seen from a first person shooter this generation. At times it's easy to mistake this game for an action movie. You can see the whole video at the Official Battlefield Youtube account.
Battlefield 4 will be available for PC, PS3, and Xbox 360. If you pre-order the game you'll receive a free Premium expansion pack. Pre-ordering the game on Origin gives you the option to purchase the Digital Deluxe edition. This includes several in-game items, though what items you will receive has not yet been announced. A PC pre-order will also grant you access to the game's multiplayer beta.
Unfortunately, Battlefield 4 will not be coming out on the Wii U. Sorry Nintendo fans, it looks like this game is still too hardcore for you.
Source: Eurogamer
03/27/2013 12:40PM