Super Smash Bros. "Coming Soon"?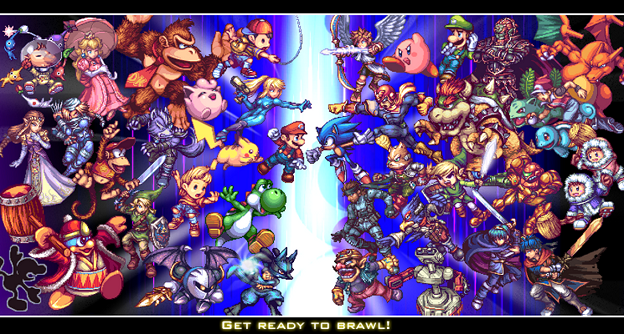 With the 3DS now two years old, Nintendo is celebrating the portable's increased momentum with a look at where the handheld currently stands and where it needs to go. A press release sent out today sums up Nintendo's position. The release covers things like the size of the system's library and its backwards compatibility, and reminds us of its "Fan and Critic Favorites" like Ocarina of Time 3D and Fire Emblem: Awakening.
Two things in the press release stand out, though. First, there is a list of games "Coming Soon" to the system. It includes the 3DS version of Lego City Undercover, Animal Crossing: New Leaf, and Pokemon X/Y, but has a surprising fourth entry: Super Smash Bros. Since Nintendo officially announce an upcoming Smash Bros. game, they've stated that the intent is to have both a Wii U and 3DS release for the next game, but there has been no word whatsoever on its development. The big question is whether Nintendo is just throwing the name out there or if it actually is "coming soon." That said, with Pokemon X/Y listed, "coming soon" can apparently mean as much as six months.
The second pertinent tidbit of information is this: those who buy a 3DS XL and a qualifying game by April 30 will receive a free digital game. If you haven't yet picked up the handheld, this month would be a decent opportunity to do so.
Source: GoNintendo
03/27/2013 12:00PM