Injustice: Gods Among Us Demo Leaks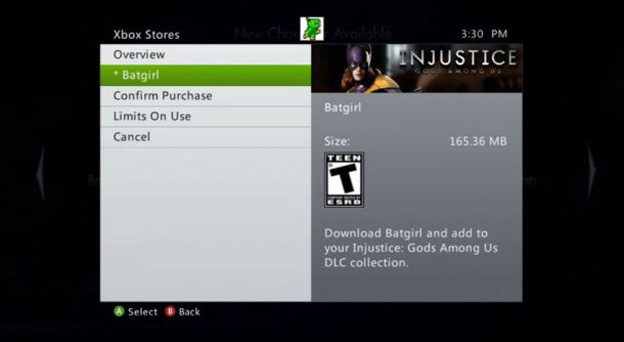 The Injustice: Gods Among Us demo, which was supposed to go up later today, leaked onto XBLA a little earlier than expected. The game allows you to play as Batman, Wonder Woman, and Lex Luthor. However, only one stage, the Gotham City arena, is currently available.
PlayStation 3 users shouldn't have to be jealous for long, though. The demo is heading to the PlayStation Network later today.
Injustice: Gods Among Us releases on April 16 in North America and April 19th in Europe.
Source: XBLA
04/02/2013 04:20PM