Guild Wars 2 April Fools Prank Becomes Reality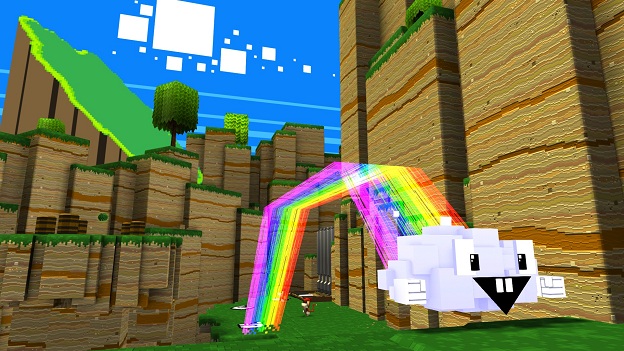 Yesterday was April Fools Day, which means that gamers expected a fair amount of silliness from their favorite companies, and most were not disappointed. One particular gag stands out above the others, though, because it goes beyond a mere joke. It has become a very real thing for Guild Wars 2.
The Super Adventure Box is a beautiful love letter to the 16-bit era. Its Minecraft-esque levels draw upon the Super Nintendo tradition. Players will run, jump, puzzle, and fight their way through three levels of pixelated gameplay. Also, falling damage has been turned off, to reduce precision jumping frustration.
Even though it began yesterday, April 1, the event is accessible throughout the month of April. Players need to meet Moto in the north end of Rata Sum (near the portal to Lion's Arch). This definitely stands as one of the more creative April Fools gags in recent history.
Source: Guild Wars 2
04/02/2013 04:30PM