Dedicated Team On Splinter Cell: Blacklist PC Version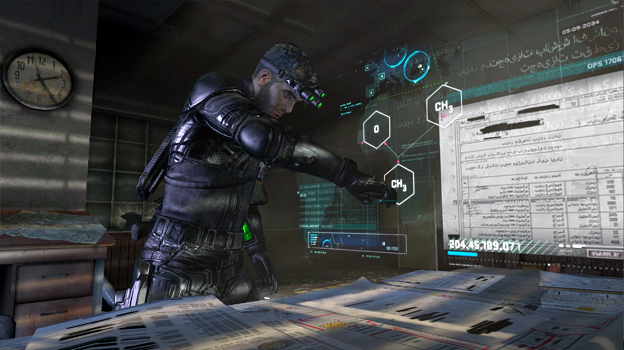 PC ports have been getting a lot of attention recently. The vast majority of big-name titles are developed for consoles, which has led to incidents in which PC ports have been missing seemingly basic features. Most recently, for example, Darksiders II launched without any advanced graphic options, and the PC-specific edition of Dark Souls was limited to a 720p resolution and a framerate of 30 FPS. Sometimes they would even be missing basic control remapping capabilities.
A new trend has arisen, though. Developers have been outsourcing their PC ports to dedicated companies. The fruits of this labor have been seen in both Sleeping Dogs and Tomb Raider, a pair of Square Enix releases with excellent suites of PC-accommodating options. Now, Splinter Cell: Blacklist aims to join that short-list. The games director, Patrick Redding, has stated that there is a specific team of designers whose sole responsibility is to make sure the PC version of the game plays optimally on the platform. Controls, graphic, and online features have all been named as major focuses for the PC version.
Source: Hardcore Gamer
04/02/2013 04:40PM