Next Call Of Duty: Black Ops 2 Content Pack Leaked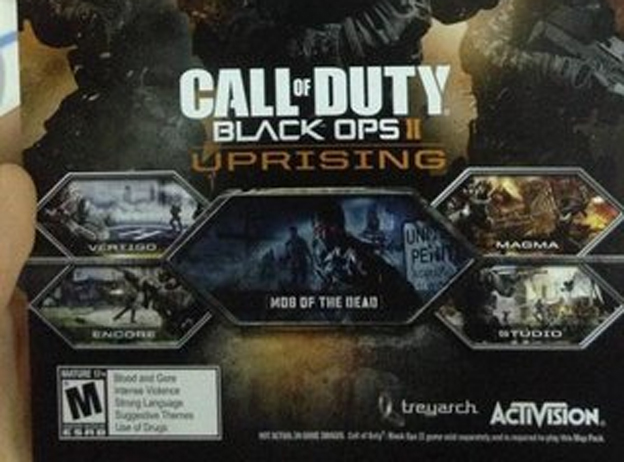 Is anyone getting déjà vu here?
Many of you may remember that the promotional materials from the Black Ops 2 Revolution pack were leaked before its actual announcement. Now, its follow-up, the Uprising pack, has been unintentionally revealed due to a bit of promotional leakage as well.
According to GamesRadar, a promotional card was spotted in a Best Buy store, that attaches an April 16th release date to the Uprising DLC pack. The card shows that the pack will include four new maps entitled Vertigo, Magma, Encore, and Studio. Plus it will include a brand new Zombies mode called Mod of the Dead.
Activision refused to comment on the leak. So, it's probably safer to call this a rumor at this point.
For those of you who simply cannot wait to expand your Call of Duty: Black Ops 2 experience, you are in luck. The Black Ops 2 Personalization Pack is already available on the Xbox 360, and should make its way to the PS3 and PC by April 12th.
The package allows you to make your gun look like bacon or candy, which is something we've all dreamed about. Sure it might not represent the kind of the military realism that some people are looking for, but I would argue that the United States military would probably create guns made of snack food if the technology existed.
Source: GamesRadar
04/03/2013 11:35AM