Analogue: A Hate Story Sequel Slated For Summer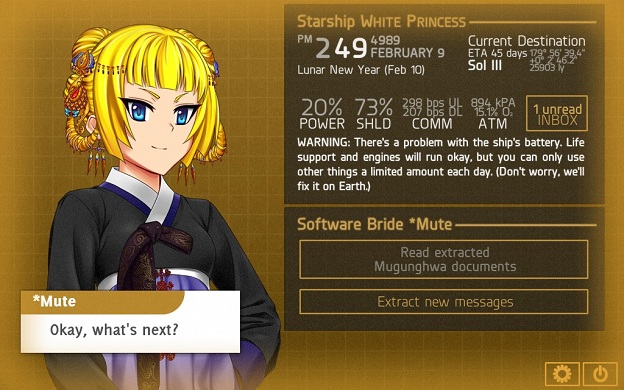 Analogue: A Hate Story is, perhaps, the most successful visual novel ever released in the west. The text-based adventure game that was created by Christine Love as a spiritual successor to Digital: A Love Story has now spawned a sequel.
Dubbed Hate Plus: ~Mute's Golden Days~, Christine Love says that the sequel is meant to focus more on the backstory of *Mute, one of the two AI companions from the original game (the first game was primarily centered on *Hyun-ae).
The gameplay should be familiar for fans of the series; your chosen AI companion will present files to read, but there will also be more hands-on investigation on the player's part (perhaps similar to the command line sequences in the first game?).
Most exciting, the new game will continue directly from where the last one left off, using the player's save file to help determine their route through the new game. Each of those endings is purported to have equal focus.
With new art, new music, and more writing than before, Hate Plus: ~Mute's Golden Days~ has me giddy with excitement. It will be out this summer.
Source: Love Conquers All Games
04/03/2013 12:05PM