Path Of Exile 1.0 To Be Followed By Expansions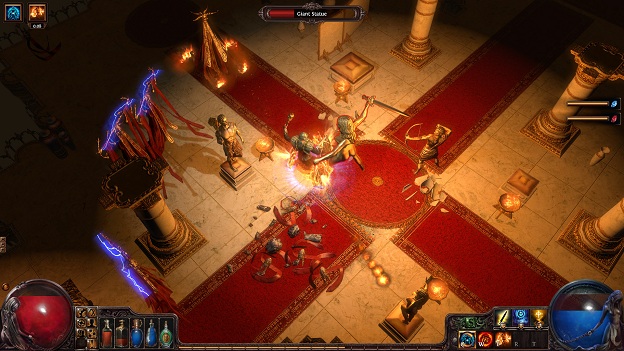 Path of Exile, still in open beta, is something of a hit. With a playerbase in the millions and a focus on quality-of-life monetization (rather than a pay-to-win structure), the game has drawn positive critical attention as well. But the title isn't reviewable just yet, and won't be for another six months when the title's 1.0 patch is expected to hit. Still to be implemented: an actual story for the game's third act.
But what will happen when the game is finally released? Will the weekly updates simply stop? Chris Wilson, co-founder of Grinding Gear Games, doesn't think so.
"We intend to do expansions over the next five to ten years," he said. Though there are no definite plans as of yet, much less a schedule, he did add that "adding a new act to the game is probably a once a year thing." Once a year over the next five-to-ten years? That could easily be five-to-ten expansions to the core game. Color us excited.
Source: Joystiq
04/03/2013 12:15PM