Call of Duty: Black Ops II Uprising DLC Announced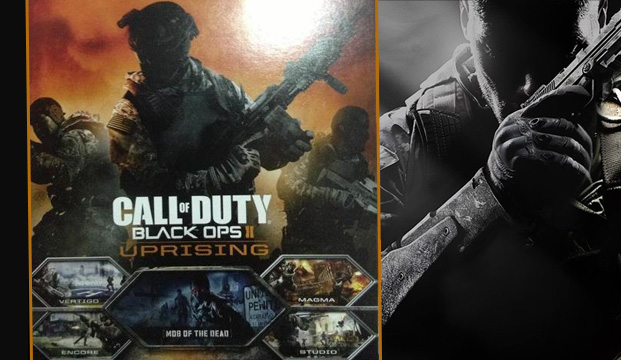 On April 16th, Call of Duty: Black Ops II owners will receive a new batch of DLC. Entitled Uprising, the game's second DLC pack will deliver four "exotic" multiplayer maps, as well as a new Zombies map.
"Mob of the Dead," the Zombie map, will take place on Alcatraz and feature Ray Liotta, Chazz Palminteri, Joe Pantoliano, and Michael Madsen.
"Magma" is set in a modern Japanese village with volcanic eruptions carving paths throughout the town. "Encore" will take place in the aftermath of a deserted London music festival, featuring plenty of close quarters combat. "Vertigo" takes place in India and features a high-tech lab, dizzying vistas, and multi-tiered pathways. The last map, "Studio," is the contemporary remake of "Firing Range," only this time it takes place on a Hollywood movie back lot.
Uprising will be available on Xbox Live on April 16th. It will run you 1200 Microsoft Points. It's also included in the season pass. There's no word yet on a release date for PC, Wii U, or PS3.
04/05/2013 02:05AM