38 Studios Rising From The Grave?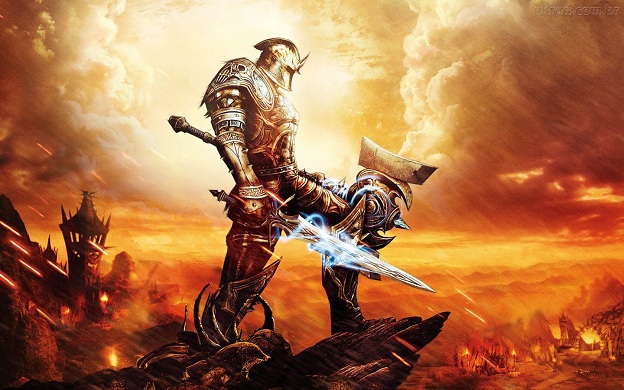 Kingdoms of Amalur: Reckoning had so much going for it. It was a world built by famed fantasy author R. A. Salvatore, contained art by Todd McFarlane, and had the financial backing of former MLB pitcher Curt Schilling. The studio even received funding from its home state to help it build the ambitious action-RPG and its MMO follow-up.
Reckoning launched to decent sales, but failed to recoup its costs. The loan that the studio had received from the state of Rhode Island went unpaid for too long and ate up a lot of Schilling's personal fortune before 38 Studios eventually went into bankruptcy. It closed down later that year.
Now, though, the website is live once again. It currently has a blog setup, with only one post, indicating that there are "new occupants" and that those looking for updates on Curt Schilling, Green Monster Games, or other related topics should look elsewhere. What's going on? Why is the post tagged "relaunch"? What does the image posted at the top, which reads, "I hope we can set aside our past differences and ultimately create new ones," mean for the site's future?
More answers as they become apparent.
Source: 38 Studios
04/05/2013 03:50PM