Obsidian Is Sad About LucasArts. They'd Also Love To Pitch A Star Wars Game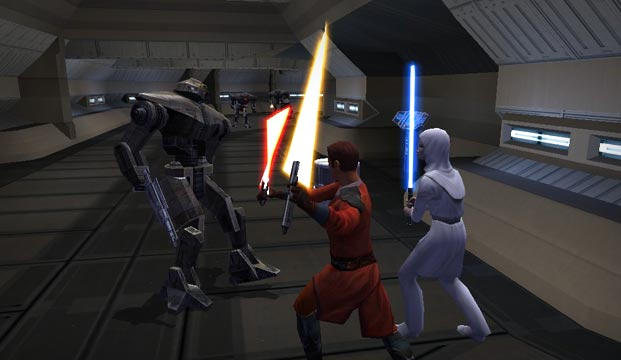 Many people were disappointed when LucasArts announced that they would be closing development studio. Obsidian Entertainment, the folks behind Knights of the Old Republic 2, would probably cound themselves among the depressed.
"I had seen the news about LucasArts which was sad to see. LucasArts was a great supporter of Obsidian when we were first starting out and many of their games are ones I, personally, count as favourites," CEO Feargus Urquhart told Eurogamer.
They would also totally love to pitch a new Star Wars game.
"As for Obsidian pitching a Star Wars game, or games for that matter, we would love to. Getting to work within the Star Wars world was a tonne of fun and it would be great to get to do so again."
They had originally pitched an idea, but this was before Mickey Mouse bought Darth Vader. They'd now have to pitch their ideas to Disney executives. That might not go over so well, because the only game Disney is working on currently is Disney Infinity, their answer to the Skylanders franchise.
04/09/2013 04:55PM