Splinter Cell: Blacklist Confirmed For Wii U Release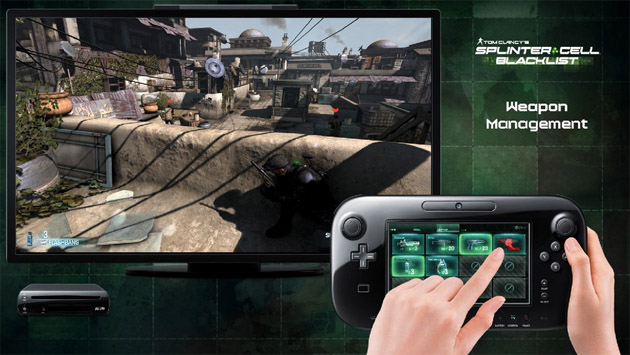 Splinter Cell: Blacklist is heading to more than just the PC, Xbox 360, and PS3; it's also making the jump to the Wii U. The Nintendo edition will be released alongside the other versions, on August 20th in North American, August 22nd in EMA regions, and August 23rd in the UK.
The Wii U version of Splinter Cell: Blacklist will include special controls built to make use of the Wii U's Gamepad features. These controls will make use of both the touch screen, and the gamepad's motion sensors, but exactly how they will be used has not yet been revealed. Ubisoft said that the controls will let you switch between weapons in your inventory, execute enemies with more precision, and operate gadgets that are designed specifically to work with Wii U controls, but we haven't yet gotten a concrete example of these controls in motion.
Source: Joystiq
04/10/2013 12:40PM