Divinity Kickstarter Succeeds, Spawns Stretch Goals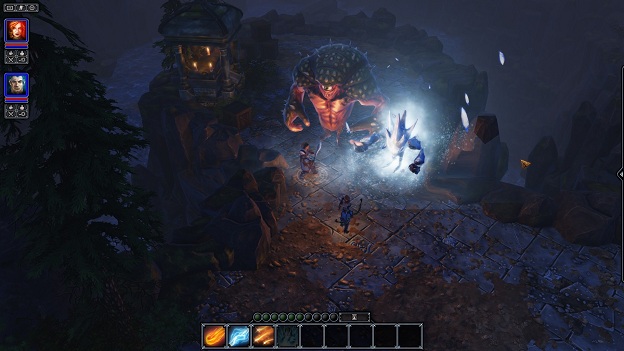 Divinity: Original Sin was first shown off at E3. A very traditional cRPG, it features a high-fantasy world with some technological elements, vibrant graphics, turn-based combat, and a co-op mode that actually seems to encourage role-playing.
Larian Studios, its developer, recently took to Kickstarter to help fund the game and make it bigger and better than it was already aiming to be. As of today, its $400,000 goal has been met and, as a result, stretch goals have been announced.
At $500,000, the team will introduce a player home area, while $650,000 will beget personality traits and talents for further enhancing the granularity of combat and interaction. $800,000 turns henchmen into companions, granting them backstories, goals, and personalities. A full million dollars, though, will allow NPCs to have daily schedules, introduce effects on monsters and NPCs from the day/night cycle and weather system, and allow weather and moon changes to affect the various magical traditions.
Some of these stretch goals are fairly ambitious, and a good deal more interesting than the vague promise to "improve the quality and depth of the game."
Source: Kickstarter
04/10/2013 12:45PM