Monkey Island Fan Game Announced, Then Immediately Canceled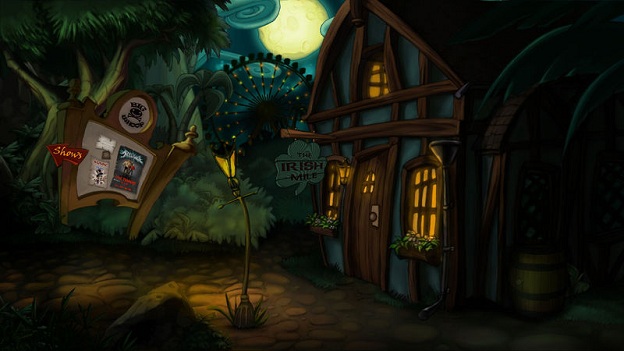 Monkey Island fan Roman "MacGuffin" Esseln bore no love for the Telltale-produced Tales of Monkey Island series. He didn't like the gameplay or the 3D art-style and, after the recent closure of LucasArts, he decided that a more traditional, 2D Monkey Island adventure was in order. So was born The Carnival of Monkey Island.
And, in what must be record turnaround time, it has already been shut down by Disney, the new rights holders for the franchise.
This news shows that Disney is serious about protecting its newly gained IPs, even those that have traditionally been fairly niche endeavors. It looks increasingly unlikely that Ron Gilbert, who has expressed interest in obtaining the license for his original creation, will ever manage to pull it away from the House of Mouse. It also doesn't spur much hope as to an Obsidian-developed Star Wars game, despite the studio's interest.
Perhaps Disney already has plans for these franchises, which is why it's playing them so close to its chest. Star Wars, in particular, will likely get something to coincide with the new movie. Monkey Island, though, may forever rust in the Disney Vault.
Source: Eurogamer
04/11/2013 12:50PM