Bethesda Tweets An Untitled Teaser Video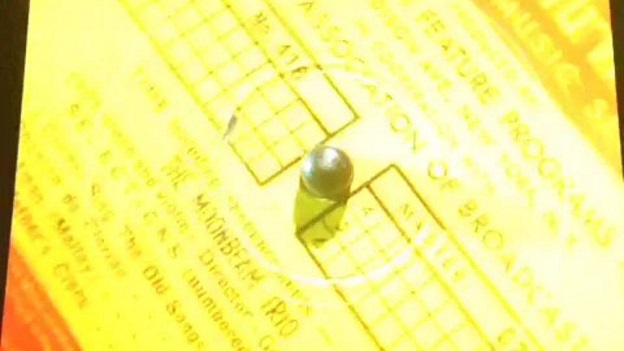 Have you heard of an app called Vine? Me neither. Apparently it's a video app that's made by Twitter and is intended to create and post very short video clips. Bethesda, on the other hand, has heard of the app. They recently used it to hint at what could be a new installment in a number of franchises.
The painfully short clip shows barbed wire under an iridescent blue light, close-ups of spinning records, and rapidly changing text. We know that the studio's Skyrim team recently moved on to another project, and the upcoming Elder Scrolls MMO makes a new Elder Scrolls title pretty unlikely, but that still leaves us with some alluring options.
Sadly, Bethesda's PR mastermind, Pete Hines, struck a new Fallout title from the list of possibilities with a recent tweet. Wolfenstein, on the other hand, has yet to be shot down, which makes a current-gen continuation of the FPS classic a sizeable contender.
We'll update you once we've got more than barbed wire, scratches, and flashing sepia tones to go on.
Source: Destructoid
04/17/2013 12:00AM