Gran Turismo 6 Spotted For PlayStation 3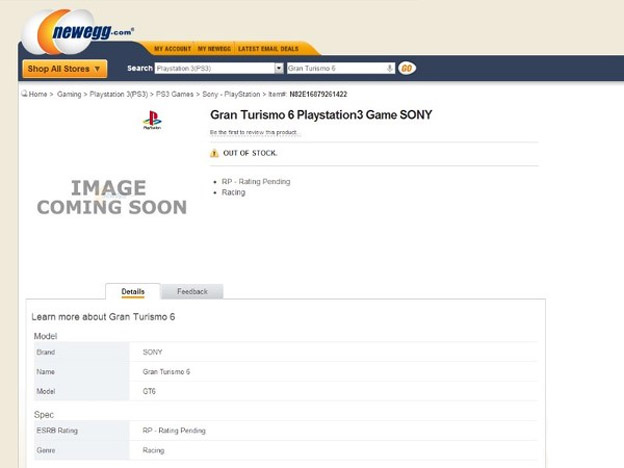 Currently, Gran Turismo 6 has not officially been announced for the PlayStation 3. However, multiple sources have now confirmed its upcoming release. A while back, Sony Executive Michael Denny pegged the game as a PlayStation 3 title, and Newegg recently confirmed Denny's statement.
In fact, by giving us a date and price, the online retailer did one better. The site indicates that GT6 will have a November 28th release date and will cost $59.99.
However, the oddest thing about this info is the timing. November 28th is slightly after the PS4's rumored release date. One has to wonder whether or not the game will be washed away by the inevitable PS4 fervor that will hit retailers everywhere during the holiday season.
If GT6 is, in fact, releasing for the PS3 later this year, and we will probably get to see a demo at E3 this summer. We will bring you more information about the eventual release of GT6 as it becomes available.
Source: Eurogamer
04/17/2013 01:00PM