FIFA 14 Not Coming To The Wii U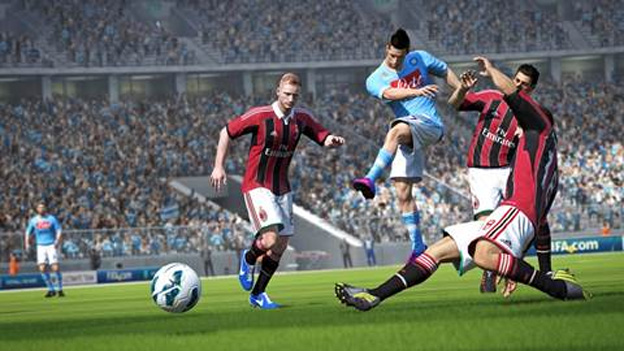 We're starting to get used to seeing big name releases come to the Xbox 360 and PS3 but skip the Wii U, and it looks like the trend will continue with FIFA 14.
FIFA 14 was revealed today in a lengthy press release that detailed its new gameplay features. The game will feature a "Global Scouting Network" that will allow players to search for new and upcoming talent. It will also come with improved physics, new ball handling maneuvers, a more in-depth dribbling system, and a brand new "Pure Shot" adaptive shooting system.
An official release date for the title has not yet been given, but FIFA titles generally release sometime around September/October. We will bring you more information about FIFA 14 as it becomes available. Plus, we probably will be able to get some hands-on time with the game on this year's E3 show floor.
Source: Kotaku
04/17/2013 01:05PM