Nintendo Reveals New Yoshi's Island, Mario Party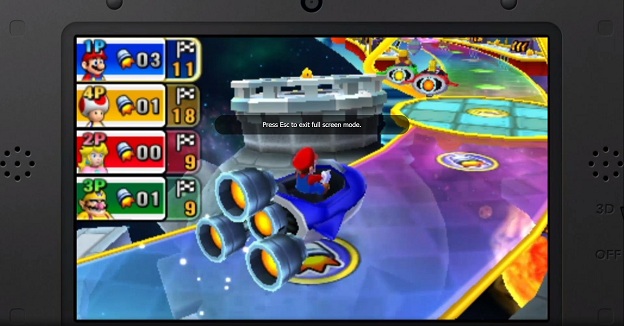 Among the new games announced at today's Nintendo Direct were sequels to a couple of fan favorite Mario spin-offs. The first, a full-fledged sequel to Yoshi's Island DS, is being touted as the third game in the series (apparently Yoshi's Story no longer counts). It appears to contain the familiar Baby Mario-guarding, egg-chucking action that has defined the series. That doesn't mean there aren't new elements, including a giant egg that appears to tear through the actual landscape of the level itself, and bounced upon impact, but Nintendo appears to be playing this one fairly close to tradition. No details on launch window, as of yet.
Mario Party on the 3DS, meanwhile, looks to introduce some new twists to the formula. Nintendo continues to attempt to turn the board portion of the game into a game itself, with new choices for the player to make that, on various maps, can offer them opportunities that put them at risk from charging bullet bills, allow them to interfere directly with their opponents, or increase the power of the thrusters on their rocket car to give themselves a tremendous boost. There are seven boards in all, each of which has its own rules. It will be coming this winter.
Source: Nintendo Direct
04/17/2013 03:50PM