Shin Megami Tensei IV Dated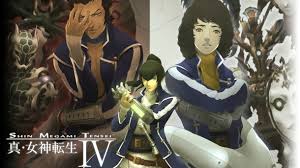 Atlus has finally thrown the stateside MegaTen fan-base a much needed bone and confirmed that Shin Megami Tensei IV will launch in North America on July 16.
Better still, they've tempted us with a limited edition bundle of the game that will include an extensive strategy guide/design book, a music collection of Shin Megami Tensei tracks (which will also include a special recording that will only be offered on the CD), and unique packaging adorned with gorgeous art by Masayuki Doi.
All first-print purchases will be upgraded to this edition, so pre-ordering now locks in your copy of this short-print bundle. If you're a diehard MegaTen fan with a 3DS, break out your wallet before this one-time-only offer is gone.
Source: Gematsu
04/17/2013 03:55PM