Company Of Heroes 2 Gets Collector's Edition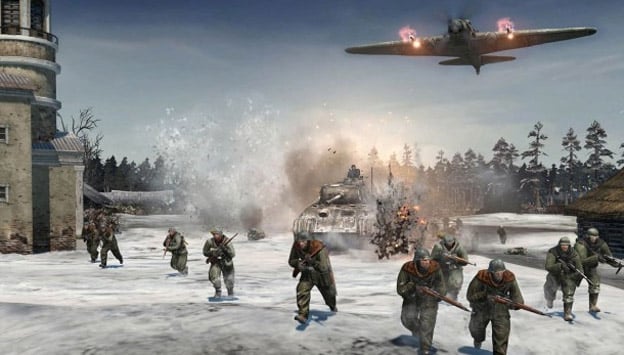 Company of Heroes 2 is getting a collector's edition, and among the bonuses is a copy of the original Company of Heroes. Not only that, but you will also get copies of Opposing Fronts and Tales of Valor, both of the expansion packs for the original game
Additionally, the collector's bundle will include 24 vehicle skins, a unique soviet Commander, an exclusive collector's edition faceplate/badge, and a Commander Pass, which will eventually unlock five playable commanders.
The Company of Heroes 2 collector's edition is only available via online pre-order. All pre-orders will also come with the Theatre of War mini-pack and two new commanders for each faction. If Steam is your distributor of choice, you'll also get Team Fortress 2 hats. Obviously.
The bundle will retail for $99.99, and is set to be released on June 25th.
Source: Destructoid
04/18/2013 12:45PM