Brutal Legend Items Come To Team Fortress 2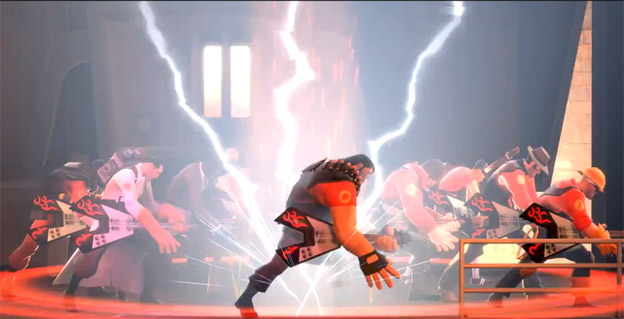 Team Fortress 2 is getting a few items modeled after Double Fine's heavy metal adventure, Brutal Legend. The first item is the Brutal Bouffant, a hat for all classes that allows your characters to sport Eddie Riggs's trademark sideburns and mullet. The second is the Shred Alert, which is a special taunt that allows your character to rock a guitar solo while pyrotechnics explode around him. Yes, this doubles as a sort of attack, especially due to the lightning strike at the end.
The Brutal Bouffant will retail for $4.99 while the Shred Alert will go for $9.99. Both of these items were originally released as bonuses for players who pre-ordered Brutal Legend on Steam.
Source: Polygon
04/18/2013 12:45PM