Retailer Specific Pre-Order Costumes Come To SMTIV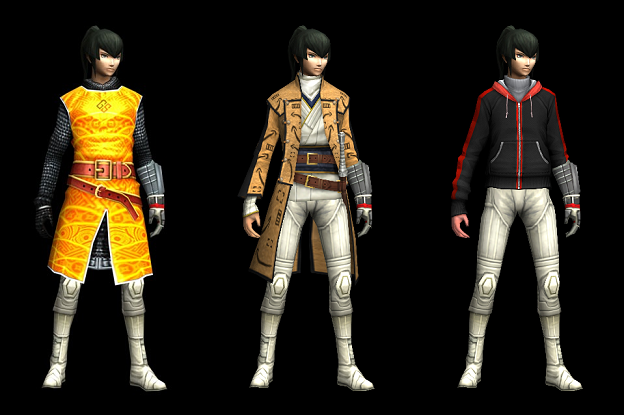 With Shin Megami Tensei IV finally confirmed for a North American release on July 16, it's time for the pre-order bonanza to begin. Already, Atlus has announced that the first printing of the game will hit retail as a limited edition, with bonus features galore, but what about those who plunk down their money before the game even hits shelves?
For them, it might come down to the specific retailer. There are currently three such costumes, each originating at a different retailer.
First revealed was the GameStop-exclusive Golden armor, which features a decidedly traditional, one-piece design splitting the top and bottom with a pair of (yes, multiple) belts.
Meanwhile, Amazon Canada is getting a tan trenchcoat, while EB Games Canada customers will receive a black hoodie with red trim. There is no word as of yet on whether or not these Canadian bonuses will be making their way over to US retailers.
Source: Siliconera
04/22/2013 12:00PM