Arizona Police Called In To Investigate Super Mario-Style Question Mark Box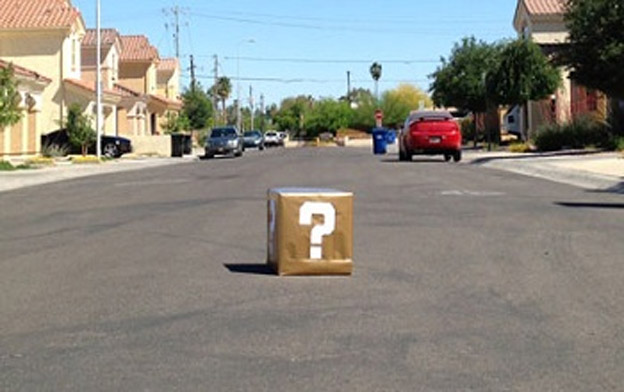 What would you do if you randomly saw a Super Mario-style question mark block sitting in the middle of the road? Would you punch it to try and get a power-up? Well, considering the recent bombing Boston, people are a hesitant to run around punching mysterious boxes. So, the bomb squad was called.
Bomb experts in the Tempe Arizona were called in to assist the police force in safely opening the box, which turned out to contain only papers. All people on the street where the box was located were forced to remain in their homes during police action.
Source: Escapist Magazine
04/22/2013 03:15PM