Injustice: Gods Among Us Beat BioShock: Infinite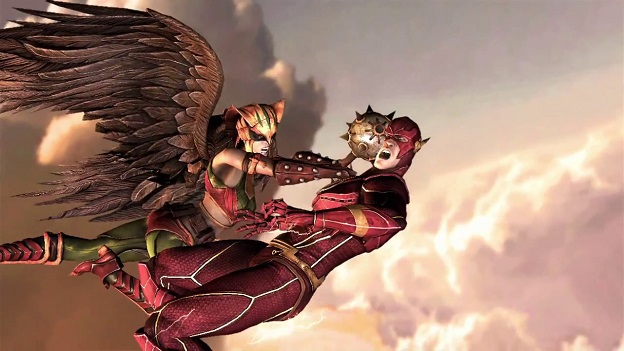 Despite BioShock: Infinite's impressive March sales figures, it has been dethroned in Europe. The UK player base, who voted with their wallets, has put Marvel's latest fighter at the top of the charts in merry old England.. The region's related sales figures look quite promising as well, with a 49 percent increase in 3DS hardware sales thanks to Fire Emblem: Awakening's launch and bundles.
Although Infinite definitely deserved its three-week run in the spotlight, it's good to see Injustice top the charts. It would be more accurate, however, to say that it's nice to see a Warner Bros. work come out on top, as the company hasn't had a title in the number-one ranking in quite a while.
The rest of the UK's list is pretty unsurprising, with the recent Tomb Raider coming in at fourth, Defiance clocking in at fifth, and the newest FIFA following behind the top five in sixth place.
Source: Gamespot
04/22/2013 03:35PM