Additional Ninja Gaiden Z Details Surface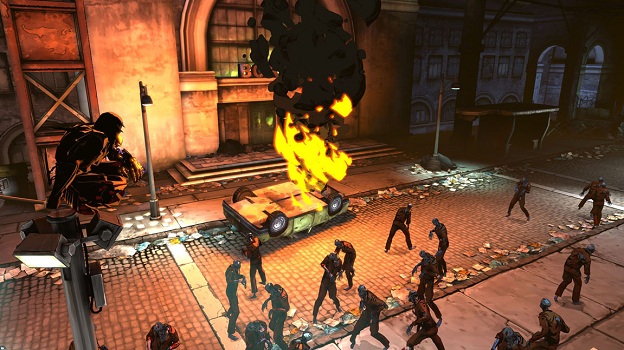 Following last month's release of a twelve minute video, Yosuke Hayashi and Keiji Inafune, the main creative forces behind Yaiba: Ninja Gaiden Z, have taken to Twitter to answer some questions about how the upcoming Ninja Gaiden spin-off will play, and where it will factor into the existing franchise.
As had been stated from day one, Ryu Hayabusa is the enemy in this game, the focus of Yaiba's hatred. The aesthetic and game design differ from that of a standard Ninja Gaiden title, but it does connect to the Ninja Gaiden world. That said, they're looking for player feedback on where to place the difficulty, and have announced that the game will have a themed boss squad similar to those that appeared in the original Ninja Gaiden on the NES.
The title is currently slated for the PlayStation 3 and Xbox 360 (no next gen consoles) and will run at 30 frames per second, rather than the 60 we've come to expect from console Ninja Gaiden titles. Team Ninja has further stated that coming up with manners in which Yaiba should kill zombies has been a "huge new challenge."
As of yet, Yaiba does not have an announced release date, though it is expected this year.
Source: PlayStationLifeStyle
04/23/2013 01:10PM