Dead Island Special Edition Still Ships With Bikini Torso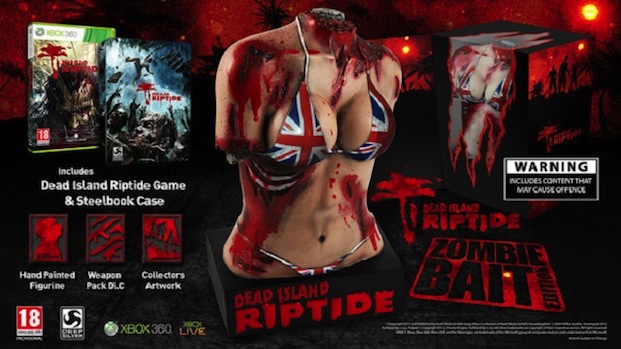 Remember how Deep Silver apologized for that mildly offensive, bikini/torso statue?
Well, They shipped the thing anyway.
The statue, found in one of the limited editions for Dead Island: Riptide, caused a stir due to the inclusion of a woman's bikini-clad torso.
If you're actually looking for the product, or wondering if Deep Silver has pulled it yet, there's still a listing for Dead Island's Bait Edition on Amazon's UK website. Sorry, American readers, it looks like you'll be out of luck.
"The Australian and New Zealand special editions of Dead Island Riptide are the Survivor Edition available through EB Games, and the Pre-Order Edition available through JB Hi-Fi. An extremely limited quantity of the Zombie Bait edition has been made available to some retailers for those customers who wish to purchase it."
So there you go. They're sorry they offended people, but still wanted to make the product available for those who wanted it.
04/23/2013 04:35PM