Black Ops 2: Mob of the Dead Soundtrack Now Available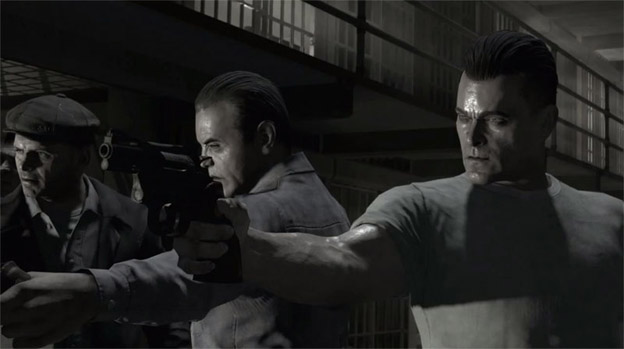 Black Ops 2's latest zombie map, Mob of the Dead, is a tiny zombie scenario included in an expansion to an otherwise military themed game… and its soundtrack is glorious. It's combination of somber tones placed over zombie wave after zombie wave communicates a hopelessness that is rarely conveyed in games involving the living dead.
Now, that very same soundtrack can be yours on Amazon, iTunes, Google Play, and Spotify. The entire soundtrack is retailing for ten dollars, but you can purchase the tracks individually if you'd like. The soundtrack includes 24 original compositions, made just for the game, as well as bonus tracks from Tranzit and Die Rise.
If you haven't tried Mob of the Dead yet, give it a shot. It's the first Call of Duty zombies mode that actually has an ending and it has a surprisingly good story.
Source: Joystiq
04/24/2013 02:05PM