Forge Re-Launches With Tons of New Content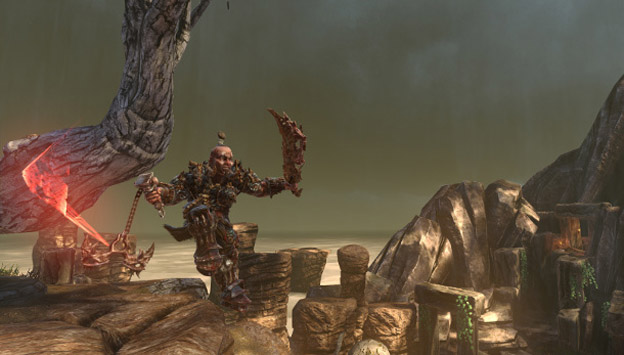 MMOs are never quite as hyped as they are when they first launch. So, if your MMO is losing hype, just re-launch it!
That's what Forge is doing. The game had a rather shaky launch the first time around, so they're looking to wipe the slate clean. For those of you who don't remember, Forge launched in an unfinished state, missing many features that were advertised prior to the game's release. "We know we launched way too early, but our funding was finite," says Dark Vale CEO Dave Domm. "Forge contained key core elements of the game we wanted to ship with, but it was still missing a polished new player experience, rankings, and other key content."
The relaunch includes a free DLC pack that will introduce a number of new features to the game including:
Swappable armor pieces that add all new levels of character customization
New maps filled with hiding spots and awesome environmental effects
Rankings let players compete for ultimate glory
Customize your character's attacks with 30 unlockable, "focus" attack variants
Steam Achievements satisfy competitive perfectionists
Completely new tutorial gets new players up to speed quickly
Bots and co-op modes let players test and perfect new strategies
Server browsing, private servers, and matchmaking let you compete against the best
Overhauled UI and menus make the game more navigable than ever
Brand new melee focused character with a grappling hook: The Ravager
To celebrate the re-launch, Forge will be free-to-play on Steam this weekend. In addition, the game will be offered at a 75% discount until May 1st.
Source: PC Gamer
04/25/2013 12:45PM