Skyrim Becomes The Stuff Of Legends In June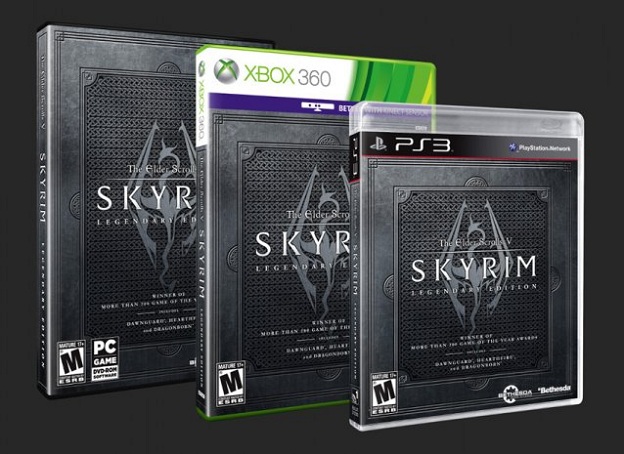 It has become a Bethesda tradition: a year or so after the release of a game, once all of its expansions and DLC are out in the wild, compile it all and release it at retail once more in some kind of anthology edition. For Morrowind, Oblivion, and Fallout 3, these were "Game of the Year" editions, while Fallout: New Vegas received an "Ultimate" edition.
Now it's Skyrim's turn and, while the latest Elder Scrolls game has innumerable game of the year accolades under its belt, Bethesda has chosen a different tack with the naming this time: Skyrim's compilation edition will be called the "Legendary Edition," and contain within it the base game as well as Hearthfire, Dawnguard, and Dragonborn. The entire package will run players $60.
Skyrim's Legendary Edition will be available on the Xbox 360, PlayStation 3, and PC on June 4 in North America. It will hit Europe and Australia a few days later on June 7.
Source: Kotaku
04/25/2013 02:55PM