Star Trek Beams Down The Latest PR Disaster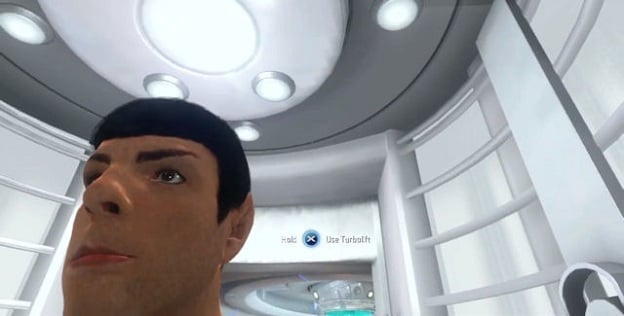 The Internet has fundamentally altered the relationship between publishers and their patrons, allowing for an uninterrupted conversation to continue between them. It's because of this that debacles like the SimCity launch or comments like those of Adam Orth (formerly of Microsoft) can no longer simply be swept under the rug. It might be because of the current level of interaction, actually, that these issues crop up to begin with.
Star Trek may be the latest game to suffer such an indignity. Angry Joe, a popular YouTuber who reviews video games, posted a message on the Steam forums in search of some help with Star Trek's co-op woes. The game, it seemed, would not connect, and others expressed similar concerns. Then, an account by the name of kenneth.lindenbaum replied to him with a curt, "Works fine for me. Game uses Steam servers."
The account, it turns out, has hundreds of hours logged in Star Trek, as well as achievements unlocked from as far back as mid-January. This indicates a relationship between the account in question and the developer of the game and, lo and behold, a Kenneth Lindenbaum serves at Paramount Pictures, where he was a Senior Producer on Star Trek The Video Game.
What he said isn't as inflammatory as Orth's comments, no, but it is an oddly tactless move from a developer, and certainly a PR blunder.
Source: PCGMedia
04/26/2013 01:25PM