Kingdoms Of Amalur Developers Will Work On The Next Mass Effect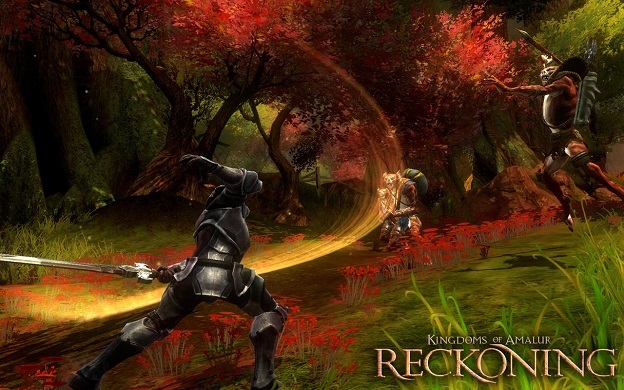 The history of Big Huge Games is a story that has become all too common lately. They made a great, but undersold game, and were forced to close shop before the new developer could even pick up speed. The employees of Big Huge Games bled into Impossible Studios, but were quickly forced out due to a series of standstills. Now, it seems, senior staff members of the project will be assimilated by BioWare Montreal to put their talents towards the next Mass Effect game.
Although a full staff list has yet to be released, a few big names have already been confirmed. A recent Kotaku posting revealed that Colin Campbell, who led world design for Kingdoms of Amalur: Reckoning, will take up the position of lead level designer for the project. It goes on to explain that Ian Frazier, the lead designer of KoA, has had a similar change of hats, now leading gameplay design.
As young as it was, Big Huge Games was still a sizeable developer when it closed, so we can safely assume that more than two members made it into BioWare. And with any luck, the wealth of creative minds that honed Amalur will add a bit of flare to the sci-fi franchise.
Source: Shacknews
04/26/2013 02:35PM