A Brand New Call Of Duty Title Is Heading To China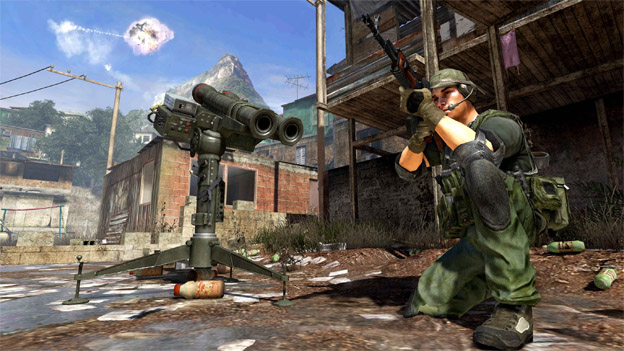 Black Ops 2 got a brand new patch today. The patch mainly addresses gameplay issues and bugs, though a few small improvements and extra game modes were added. Many of the issues that were fixed belonged to the recently released "Mob of the Dead" mode. Though, a number affected normal gameplay as well. For example, the infinite ammo glitch for the War Machine and Death Machine has been fixed. For a full list of updates, head on over to CallofDuty.com.
Additionally, we have new info about a brand new Call of Duty game! No, it's not Call of Duty: Ghosts, which may be officially announced tomorrow. It's Call of Duty: Online, a toned down version of Call of Duty's multiplayer that's only available in China.
Call of Duty Online is going into alpha testing today and included six maps: Storm, Crash Tropical, Bog, Desert Border, Underpass, and Estate Tropical. The modes included in the build are Kill Confirmed, and Co-Op Story.
An Activision financial report said that the game may come out in territories other than China, though we probably won't see a state-side release for obvious reasons.
04/30/2013 12:10PM