Company Of Heroes 2 Draws Curtain Open On Theater Of War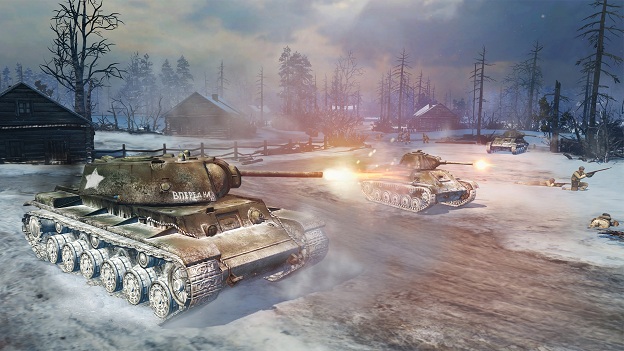 With Company of Heroes 2 not even two months away, Sega has unveiled the upcoming WWII RTS' Theater of War mode. Separate from the main campaign, or the game's multiplayer mode, Theater of War consists of "different stories from the conflict" told through "new playable single player and co-operative content."
Essentially, the mode delivers challenges that pit the player against overwhelming odds, with enemy AI commanders that have been given distinctive playstyles rather than conforming directly to a difficulty modifier.
At launch, Theater of War mode will have "key battles" from 1941 and will allow players to take on the role of either the Soviet Red Army or the Germans, each of which will have nine missions, allowing them to tackle the conflict from both sides. These battles will be spread across the Eastern Front, rather than concentrated in a single location of the campaign.
Sega's intent is that this mode be updated with new content after launch, enticing players to continually return. Company of Heroes 2 will launch exclusively on the PC on June 25.
Source: Press Release
04/30/2013 12:35PM