RIFT Suffers Hellbug Invasion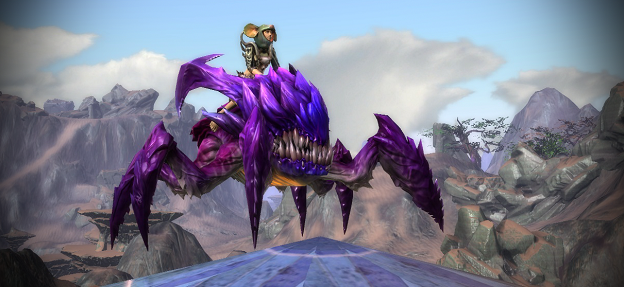 With Trion's new MMO, Defiance, picking up steam due to its recent release and the airing of its associated SyFy television series, it's easy to forget that the developer is also behind one of the more engaging high-fantasy MMOs in recent memory, RIFT.
In a case of mixing chocolate and peanut butter, Defiance's science-fiction baddies, the Hellbugs, have ported their way over to the low-tech land of Telara, where there are no assault rifles and lightning shotguns to unmake them.
That doesn't mean the people of Telara are helpless, though. They're armed with sharp blades, deadly bows, and powerful spells. RIFT players who complete the extra, cross-promotional content will receive a Hellbug all their own for their troubles, a frightening, spiky mount.
Besides, even if the mount doesn't entice you, it's just in our nature to want to squash some overgrown bugs, right?
Source: Player Attack
05/02/2013 12:15PM