Fuse Demo Coming May 7th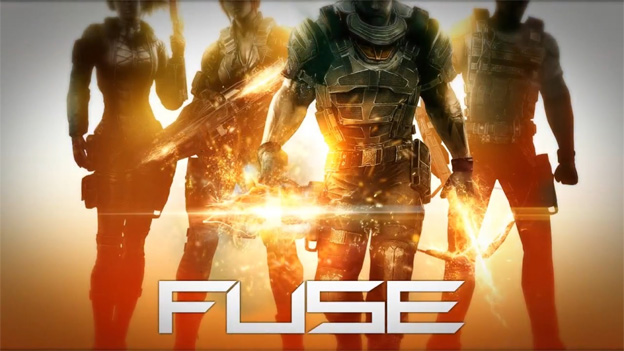 EA and Insomniac Games have announced a demo date for Fuse. The Demo will be coming out on both Xbox LIVE and the PlayStation Network on May 8th. It will feature online co-op gameplay supporting up to four players at the same time. It will also feature two player local split-screen gameplay. The demo will allow you to choose from four different characters, each with their own abilities and weapons. Here's what the press release had to say about the game.
Fuse is a co-op action game that allows both co-op and solo players to experience the unique attributes of each operative by using the game's unique LEAP feature. Players can use LEAP to switch between the four Overstrike operatives at-will during combat. Each of the four characters is equipped with unique skills and weapons that are not only necessary for survival, but also create unexpected and extraordinary results. Powered by Fuse, the Xenotech weapons give players unique capabilities to expand their strategic options in combat. Through lethal teamwork, players can combine their weapons for unique kills to earn Fuse points for powerful upgrades. Players can also play online* or offline and level up along unique character paths, unlocking more powerful Fuse-driven abilities as the game progresses. In addition, the game's progression system is unified between the campaign and wave-based Echelon mode, allowing players to continue improving their operatives regardless of how they play.
Fuse is schedule to release on May 28th in North America and May 31st in Europe.
Source: Press Release
05/03/2013 12:25PM