Metal Gear Solid: The Legacy Collection Dated And Priced For Japan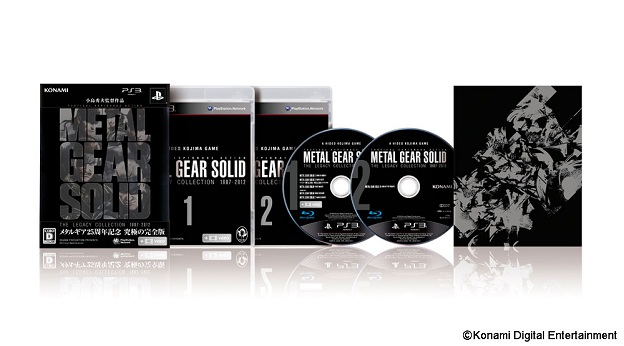 The Legacy Collection, the first Metal Gear Solid anthology to collect titles of the series from four different gaming devices on one console, was officially announced only a couple of weeks ago. It has since been detailed in content (pretty much everything) and platform (the PlayStation 3, only).
What we have not been given is a release date or a price. Initial signs pointed to June 11, but with the official Japanese page for the game now up on the Konami website, it looks as though those reports were a bit off. Japan is slated to receive The Legacy Collection on July 11, priced at ¥7,980 (¥7,182 at the Konami Style store), which comes out to about $80.
To justify the price, the collection will include a 100-page art book. No word on whether or not the date and price also apply to the North American release of the collection.
Source: MetalGearSolid.nl
05/06/2013 01:20PM