Borderlands 2 Psycho Class Release Dated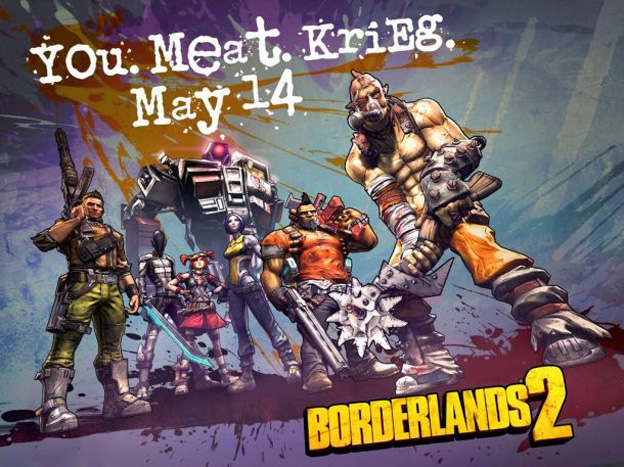 Gearbox has just announced a release date for its brand new piece of Borderlands 2 DLC. Krieg, the Psycho, will be released on May 14th on Xbox 360, PS3, and PC platforms.
Krieg will cost $9.99 to purchase (or 800 Microsoft Points) and will not be included in the Borderlands 2 season pass. However, anyone who attended the Borderlands 2 panel at PAX East should have a voucher that allows them to download Krieg for free.
Krieg is interesting because he allows players control a Borderlands 2 enemy. His skill tree turns him into a fast-moving, melee character that heals every time he manages to score a kill. He has abilities that allow him to light himself on fire, explode when he dies, and take damage from allies in order to give himself bonuses.
Following the release of Krieg will be the release of Borderlands 2's last add-on campaign. Dubbed Bunkers and Badasses, the new DLC will have a distinctive roleplaying/LARPing feel. Fan favorite Tiny Tina will act as your dungeon master, while the Borderlands 1 cast will be your adventuring buddies. Bunkers and Badasses will be released sometime in late June and is included in the Borderlands 2 Season Pass.
Source: IGN
05/07/2013 12:20PM