Reminder: Lobo DLC Now Available For Injustice: Gods Among Us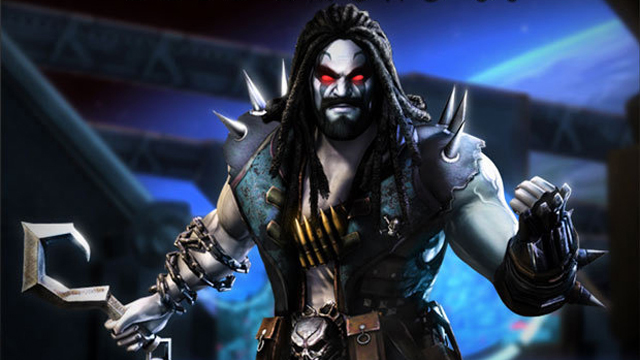 Starting today, Lobo has become available to download in Injustice: Gods Among Us. He is available for 400 Microsoft Points for Xbox 360 owners or $5 for PlayStation 3 owners.
Lobo debuted in Omega Men #3 in 1983. Initially, he was a rarely used villain, but became a biker anti-hero in the early 1990s. Originally hailed as an alien working as both an interstellar mercenary and bounty hunter, his origins were retconned when he made an appearance in The New 52.
This is Lobo's first appearance in a video game. He has, however, appeared in Superman: The Animated Series, Batman: The Animated Series, Justice League, and Young Justice. In Injustice, he is voiced by David Sobolov.
In addition to Lobo, a Teen Titans skin pack becomes available. The pack includes Cyborg, Deathstroke, and Raven skins. A Bad Girls pack for Wonder Woman, Catwoman, and Harley Quinn is also available. Both will run you 240 MSPS/$3.
Source: Press Release
05/07/2013 11:20PM