Dragon's Crown Gets A Much Needed Explanation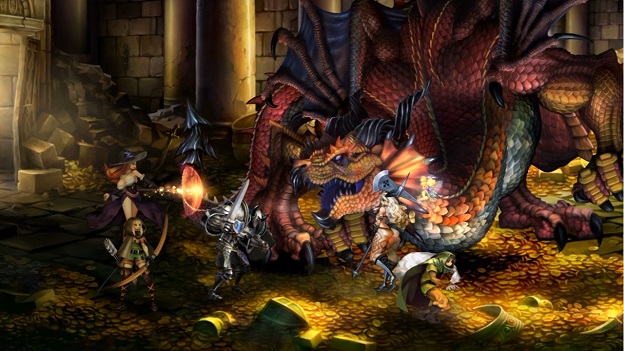 The coming release of Dragon's Crown has seen minimal coverage recently, with only a few character reveals livening up the silence. I like explosive magicians and comically endowed sorceresses as much as the next guy, but fans have been craving some hard facts regarding the game's RPG mechanics. Thankfully, a new preview from IGN has provided just that.
Here are the high points from their hands-on time with the game:
The character-select screen is a Camelot round-table featuring the six current characters. Potential DLC characters will likely be accessed separately.
The town offers the usual nuts and bolts of RPGs like shops and guilds to facilitate your multiplayer adventures.
As your character becomes stronger, so will the game's enemies. This scaling has been taken a step further than the typical level matching, as there will also be more enemies as your level increases.
The game is far from a cakewalk, and the intense difficulty demands creativity from the player in combat. Also, each level will end with a powerful boss fight.
The game will offer stage-dependent mounts that will further diversify the combat by adding unique abilities to the mix, such as a fire-breathing Griffin.
Items are held by a shady little companion that follows your avatar around.
The base stats are: HP, MP, Strength, Constitution, Dexterity, Intelligence, Magical Resistance, and Luck.
Source: Gematsu
05/07/2013 11:40PM