Retro 2D Shooter/Platformer Rex Rocket Gets Kickstarted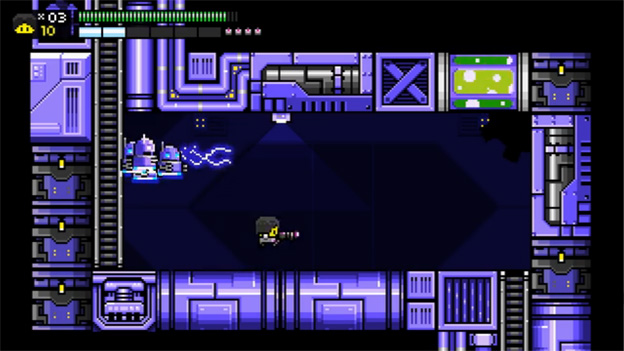 Rex Rocket is a Metroidvania style platformer being developed by Robert Maher and Tyler Bud. It tells the story of a fearless starship captain battling against his own ship's artificial intelligence. The titular Rex Rocket will have to brave the depths of his own strangely deathtrap laden ship in an attempt to fight back against LAUREN, the Logic Analysis User Reactive Entity Network.
A trailer has been released for the game, showing off some of the gameplay. Rex will have to solve 2D puzzles, jump on Mega Man style disappearing blocks, upgrade his arsenal, wall jump, rocket boost, lure his enemies into traps, and more. The game is split up into six distinct areas, each with different enemies, hazards, bosses, and background music by Saskrotch.
Rob and Tyler have already hit their $6,000 goal they needed in order to make the game a reality on the PC. The team has set several stretch goals, including a Mac version of the game at $9,000, a multi-system retro soundtrack at $10,000, a Linux port at $11,000, a new story scene at $12,000, an Ouya port at $13,000, a whole mess of new levels at $14,000, and finally, an iOS port at $15,000. They plan to bring the game to as many different platforms as possible, including the 3DS, Vita, and Wii U.
Rex Rocket will most likely come out in January 2014.
Source: Kickstarter
05/08/2013 01:50PM