Mario And Donkey Kong, Xevious Come To The Nintendo eShop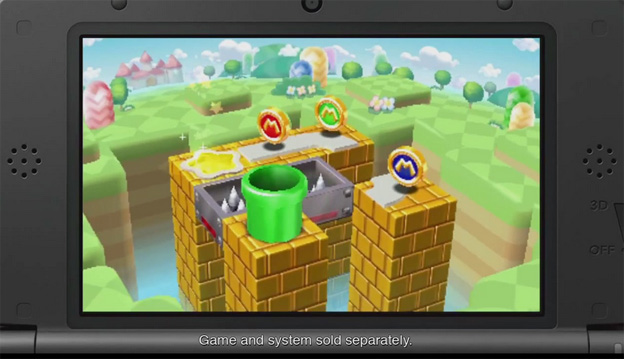 Nintendo's eShop has recently been updated with new games to download for the Wii U, 3DS, and (oddly enough) DSi. Xevious is now available to the Wii U along with Solomon's Key, a puzzle platformer. Both games are available to purchase for five dollars. In addition, all Wii U owners can download a free demo for the upcoming Resident Evil: Revelations console port. The demo will become available on May 14th.
The 3DS is getting Mario and Donkey Kong: Mini's on the Move, a brand new puzzle game. You can pick it up for just ten dollars. SpeedX 3D: Hyper Edition has also been released for the 3DS and will only cost three bucks.
Finally, the DSI features Publisher Dream, a new game from Circle Entertainment for two dollars. It's a great pickup for anyone who is still using the last generation handheld.
Source: Joystiq
05/09/2013 12:55PM