Kemco's Latest: Steel Illusion Chronicle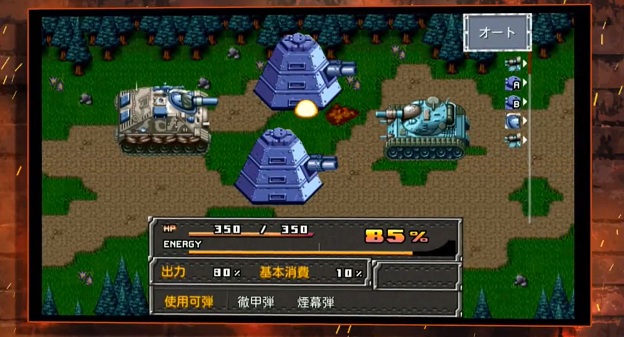 Kemco, notable back in the day for their Looney Tunes licensed games and console port of the ill-fated Daikatana, has made a name for themselves of late with an extensive list of traditional JRPGs released via the Google Play store and the Apple App Store. The latest, already available on Google Play, is Steel Illusion Chronicle: Chrome Wolf.
As with Kemco's other RPGs, Steel Illusion Chronicle is done in the style of classic SNES JRPGs, both visually and with regard to its gameplay, which uses a traditional, turn-based, menu-controlled combat system. The defining trait of Steel Illusion Chronicle is that it features tanks, which have a limited supply of energy for firing shells before they can no longer be used in a given battle.
Though the game is currently only available in Japanese, Kemco has localized many of its recent RPGs. Here's hoping that Steel Illusion Chronicle: Chrome Wolf is the next on their list.
Source: Siliconera
05/09/2013 03:40PM