Muramasa: Rebirth Dated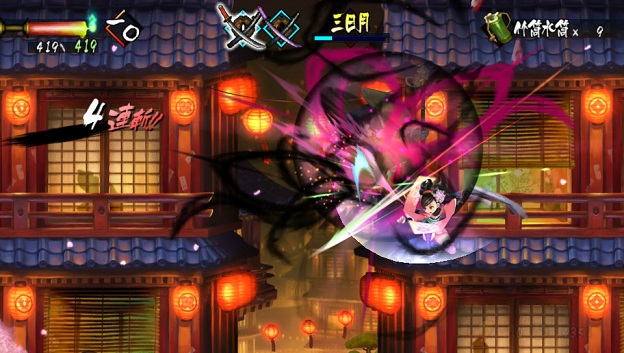 One of Vanillaware's distinctive, sprite-based, side-scrolling action-RPGs, Muramasa Rebirth, is finally coming to the Vita on June 25. An enhanced port of Muramasa: The Demon Blade, Rebirth features both characters from the original title as well as planned DLC scenarios, which will feature four new characters and additional stages.
Muramasa Rebirth will be released in three different forms: the $39.99 retail copy of the game, the $59.99 Blessing of Amitabha edition (which includes a lithograph drawn by George Kamitani, among other goodies), and a $34.99 PSN download.
Notably, Aksys Games, which is publishing the title, has indicated that there are no plans to port the game to the PlayStation 3, which would seem like a natural fit for a high-definition version of this game. Instead, PS3 owners will simply have to wait for Dragon's Crown to get their Vanillaware fix.
Source: PlayStation LifeStyle
05/10/2013 12:15PM