Road Redemption Reaches Its Kickstarter Goal With 48 Hours To Spare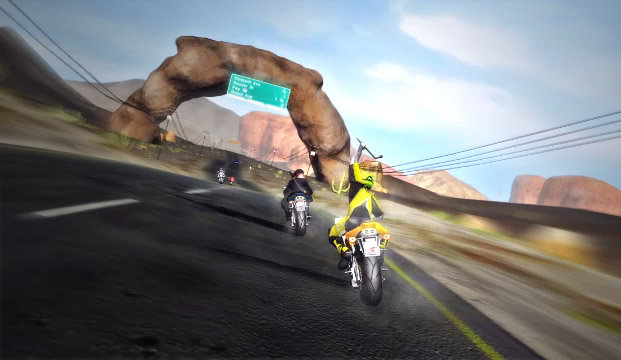 Road Redemption, a game billed as the spiritual successor to Road Rash, has met its $160,000 Kickstarter goal earlier today. The campaign currently has 40 hours to go.
The game is set to release on PC (Windows/Mac/Linux) in August of 2014 with a Wii U port coming a few months later. An Xbox 360 version is desired by the developers, but that would require reaching one of the campaign's stretch goals of $178,000. Oculus Rift VR Support can also be achieved with a stretch goal of $198,000.
The development team for Road Redemption has over 35 combined years of experience, with members working on games such as Star Wars The Old Republic, God of War III, Epic Mickey and NBA 2K11.
Dan Geisler, Co-creator of Road Rash, 1, 2, and 3, fully supports development of Road Redemption, as a quote from the game's Kickstarter page reads "I want to play that! Get funded and kick ass!"
You'll still be able to back the fully funded campaign until it ends Sunday, May 12, at 7:54am EDT.
Source: Kickstarter.com
05/10/2013 04:45PM