RUMOR: PS4 Reveal Trailer Leaked, First Look At System [UPDATE]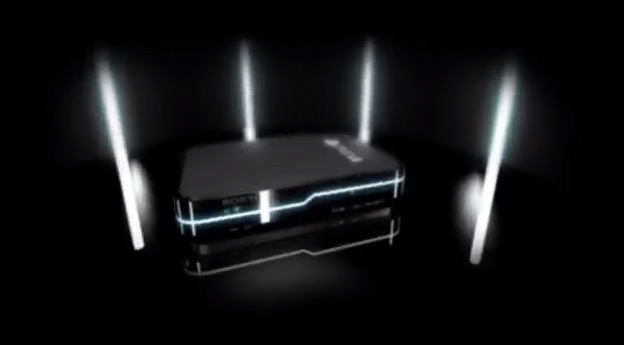 E3 is fast approaching, and the PS4 is one of the biggest names in the conference's lineup. Sony's February reveal of their new system offered just enough to convince PlayStation gamers to follow the system like lost puppies, but we never actually saw the console itself. Sure, we saw some impressive launch titles and a fancy new controller, but the gorgeous black box itself was painfully absent.
That is, until now.
Late May 12th, Youtube brought us a brief video claiming to be a leaked copy of Sony's E3 reveal trailer. Here's a recap of the rumor-ridden (and possibly fan-made) trailer:
Although the video primarily consists of gamer headshots with the PlayStation's iconic buttons printed on their pupils, it also offers a few brief glimpses at what the PS4 may actually look like. What we see is a black, high-gloss, rounded rectangle of a system with a striking line of white running along its edges. Closer shots reveal a pair of USB ports (presumably USB 3.0) below a power and Wifi indicator, with a lighted disc drive to the right. Below the drive, we see a series of logos ranging from Bluray/DVD to Bluetooth, hinting at the system's expected functions.
The video certainly appears legitimate, to say the least. Regardless, it hasn't been confirmed by Sony, so it could be nothing more than an unconfirmed piece of fan fiction until further notice. We'll keep you updated on what, if anything, Sony has to say about the allegedly leaked trailer.
UPDATE: Unfortunately, we'll have to wait just a little bit longer to catch a glimpse of Sony's nex system. Not only does the PS4 in this video contain a compact disc logo, a format that the developer says will not be supported on the PS4, but Sony has flat out said it's not real.
Usually when a company has something leak, they won't comment on rumor or speculation.
Source: Kotaku
Source: Youtube
05/13/2013 02:20PM