RUMOR: Tales Of Symphonia Arc Seeing A PS3 HD Rerelease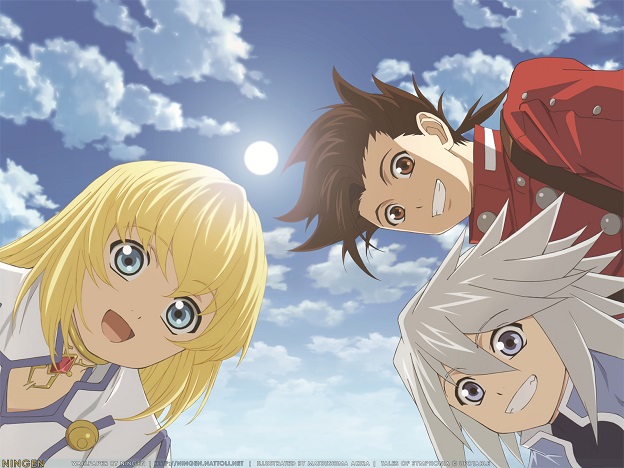 Following the attention generated by the coming release of Tales of Xillia for the PlayStation 3 (the first Tales game to see a collector's edition in its stateside localization, and the second PS3 release), Hideo Baba, manager of the Tales series recently hinted at yet another remake. This time, we're looking at the earlier days of the JRPG series in the form of the 2004 GameCube hit Tales of Symphonia. However, as Baba commented, the rerelease will be a two-game ordeal, and is said to include Symphonia's direct sequel: Tales of Symphonia: Dawn of the New World, previously found only on the Wii.
That the Tales series is seeing so much activity as of late is an enormous relief for RPG fans, but this announcement is particularly beneficial. For the uninformed: Tales of Symphonia is the unicorn of the series, and finding a copy in good condition will easily run you $40+. Its sequel, one of the few direct sequels in the Tales series, was also annoyingly exclusive to the Wii—a system which isn't exactly known for its RPG support. So, seeing both of them brought to a current system, and in HD glory at that, is a win for Tales fans everywhere (me included).
Baba revealed no sort of launch window or development details, but was quoted saying that the rerelease was designed to be "a representation of the dreams and hopes of the fans, who have long been wanting it."
"Long been wanting it", indeed.
Source: Gamespot
05/13/2013 02:20PM